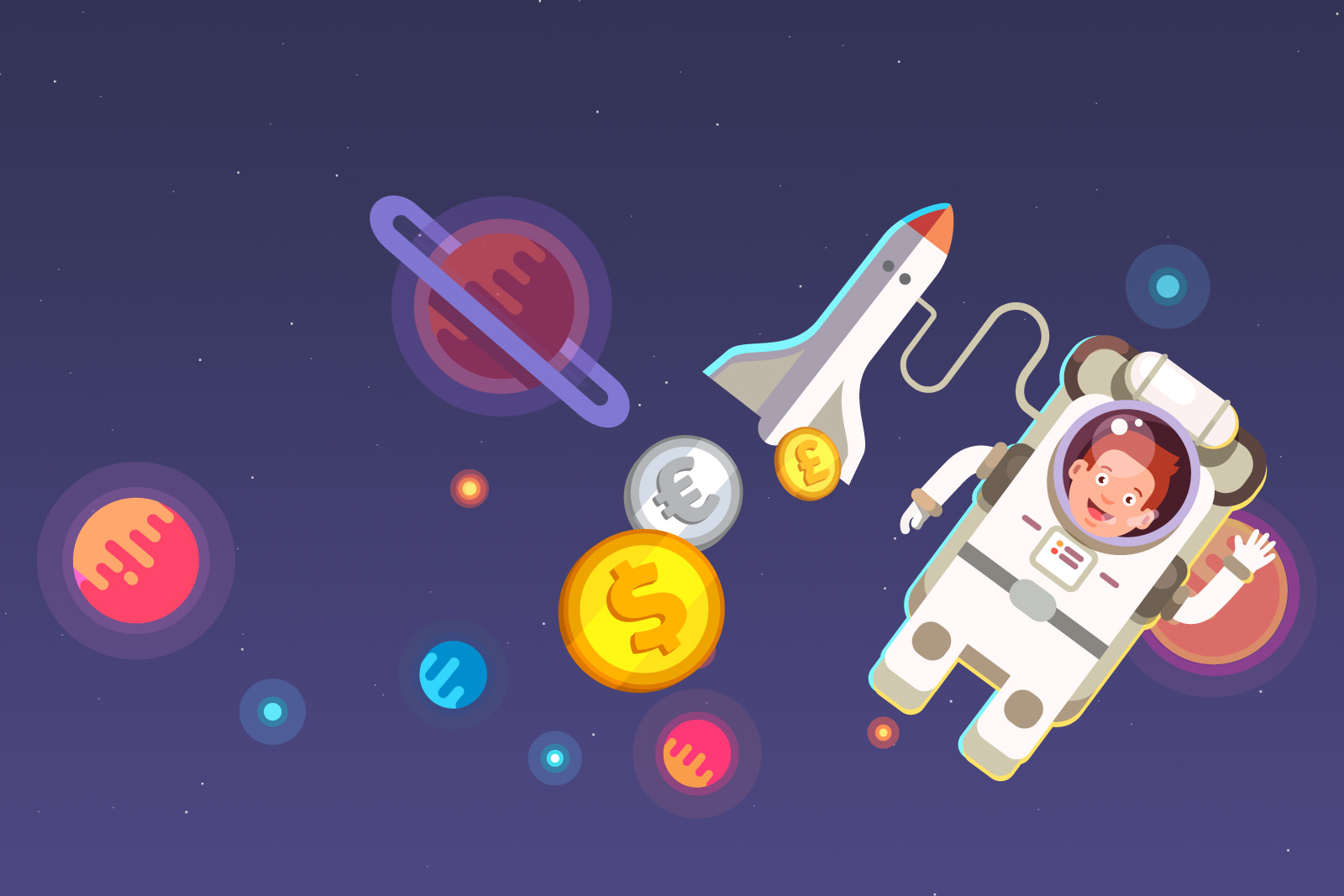 Invest on only trustable Starships
How do we receive regular updates from supported projects?
You can check Starbase's project details pages for updates. Of course the official website of the project keep announcements up to date and Starbase team strongly recommends them to do to build a more trustable relationship.
How do we engage the innovative projects with the supporters community?
Starbase platform provides a forum for servicers who want to actively communicate with investors, they might not be able to spend a lot of time on the forums, but all project's contacts will be displayed on Starbase.
How should we take care about taxes?
You will be able to get tax remediation form from us after Starbase platform launch. But you should bear the responsibility to determine if the investment or the potential appreciation or depreciation in the value of Bitcoin, Ether, tokens on Blockchain over time has tax implications.
How do we profit?
You can profit by 1. selling bought tokens on global crypto currency exchanges, or 2. receiving rewards from the core teams. You will get all payments in Bitcoin, Ether or Project's Tokens on blockchain. So you can not be paid in fiat currencies. But tokens on Blockchain like Bitcoin, Ether, can be exchanged to dollars, euros or other currencies in your country if your country has these kinds of exchanges. You will also need to go through an identification process (such as submitting your passport pdf) for AML (Anti-Money-Laundering) purposes.
When and how can we receive periodic payments?
Depending on the core teams' tokens, reward spans can be different. Starbase offers core teams monthly, bi-monthly or quarterly rewards for their core team's token holders. And token holders can "claim" reward from their wallets, that wat you can gain be rewarded by the core teams.
When will we not able to receive returns?
Depending on the core teams your rewards, conditions are different. Starbase offers core teams the possibility to stabilish a maximum reward limitation ceiling. If it's limited as a specific amount, then the token's rewards will finish when the that amount is reached.
What are Starbase's fees?
Starbase charges fees only from fundraisers and crowdsourcers, investors and contributors are free of fees for the moment.
What if the core team's project doesn't go as planned?
Startups and new projects may fail, you have to be aware of the risks of investing in the projetcs, it is possible for the businesses in which you invest to return less than you invested or nothing at all because of expected product/service does not launch. We require every project to report at a daily or weekly basis, and require that they mantain active communication through forums, mail magazine, slack, or other media. If the project can not finish the product/service with the raied funds, they can extend the fundraise. After this, if they are still unable to deliver the product/service, they should make all tokens transferrable and announce the project's failure.
Can we sell bought tokens at other markets?
Yes, this is radically different from traditional equity or debt finance. You can sell your bought project tokens at 3rd party crypto currency exchanges in the world. There are more than 100 crypto currency exchanges which trade different tokens and currencies on various blockchains. Starbase helps users to issue tokens on Ethereum blockchain as standard type tokens which can can be accepted on most crypto currency exchanges. By using Ethereum tokens, core teams can gain more liquidity, more security and more synergetic value.